The Butterfly (Nelson & Burrard) - At least 90% Sold Out
Last updated, March 30, 2018
Summary
57-storey condo development located on Nelson between Burrard and Thurlow.
Collection of 1-bedroom, 2-bedroom, and 3-bedroom condos.
Sales
Sales are anticipated to commence in mid-December. Beginning November 29, I am registering appointments with Westbank. If you are interested in purchasing a home at The Butterfly and/or viewing The Butterfly presentation centre, please contact Elliot Funt at elliot@funt.ca or (778) 991-3868.
https://drive.google.com/open?id=1IFREpQqNjka5oQYWMZlW--5vVTBpFTXq
Developer
Westbank
Westbank developments in coordination with First Baptist Church. Founded in 1992, Westbank is one of the largest developers in North America.
Westbank currently has an exhibit "Fight for Beauty" at the Fairmont Pacific Rim which showcases much of their past and present work. This exhibit runs October 14 to December 17th.
Locals first policy
The city council met in October 2017 to discuss a locals first policy in Vancouver. While this policy is still in the works, the city has asked developers to voluntarily adopt this policy.
Directly From the Westbank website marketing the Butterfly:
"The marketing campaign is first and foremost targeted to Metro Vancouver residents and workers for 30 days. This gives Metro Vancouver residents and those working in Vancouver the first opportunity to express their interest in buying a home. When sales begin, Metro Vancouver residents and workers will have first selection on homes. For example, if two buyers were interested in a specific home and one was a not a resident or worker or new arrival to Metro Vancouver the "local" would get preference and have the opportunity to purchase that home."
Westbank is not legally required to adopt a Local First program at The Butterfly. Why is Westbank doing this?
Westbank is sensitive to the concerns of the community that is our home. We share people's concerns about the importance of creating neighbourhoods and believe residents should have the ability to live where they work. We understand it can be difficult for a Vancouverite to buy a pre-sale home when there are foreign buyers in the market. Westbank believes extending our pioneering Local First program to The Butterfly responds to our concerns and those expressed by Vancouverites. We are committed to making it a success."
Architect
Bing Thom Architects
Local Vancouver architecture firm, founded in 1982 and has roughly 50 employees. Bing Thom has been the architect of several of the most beautiful buildings in Vancouver, including the Chan Centre for the Performing Arts at UBC. Bing Thom passed away in October 2016, though this project has been many years in the making.
Features & Amenities
Everything you can dream of and more!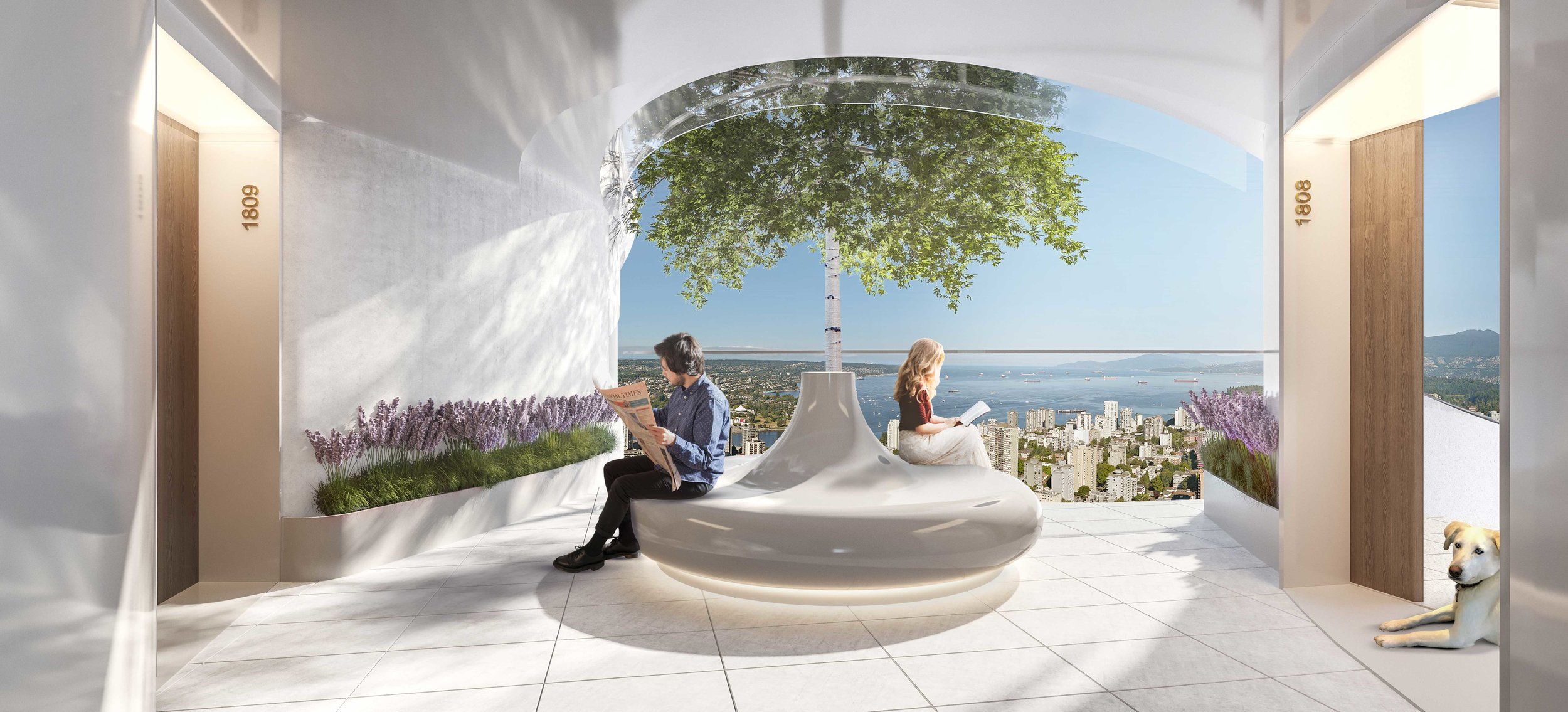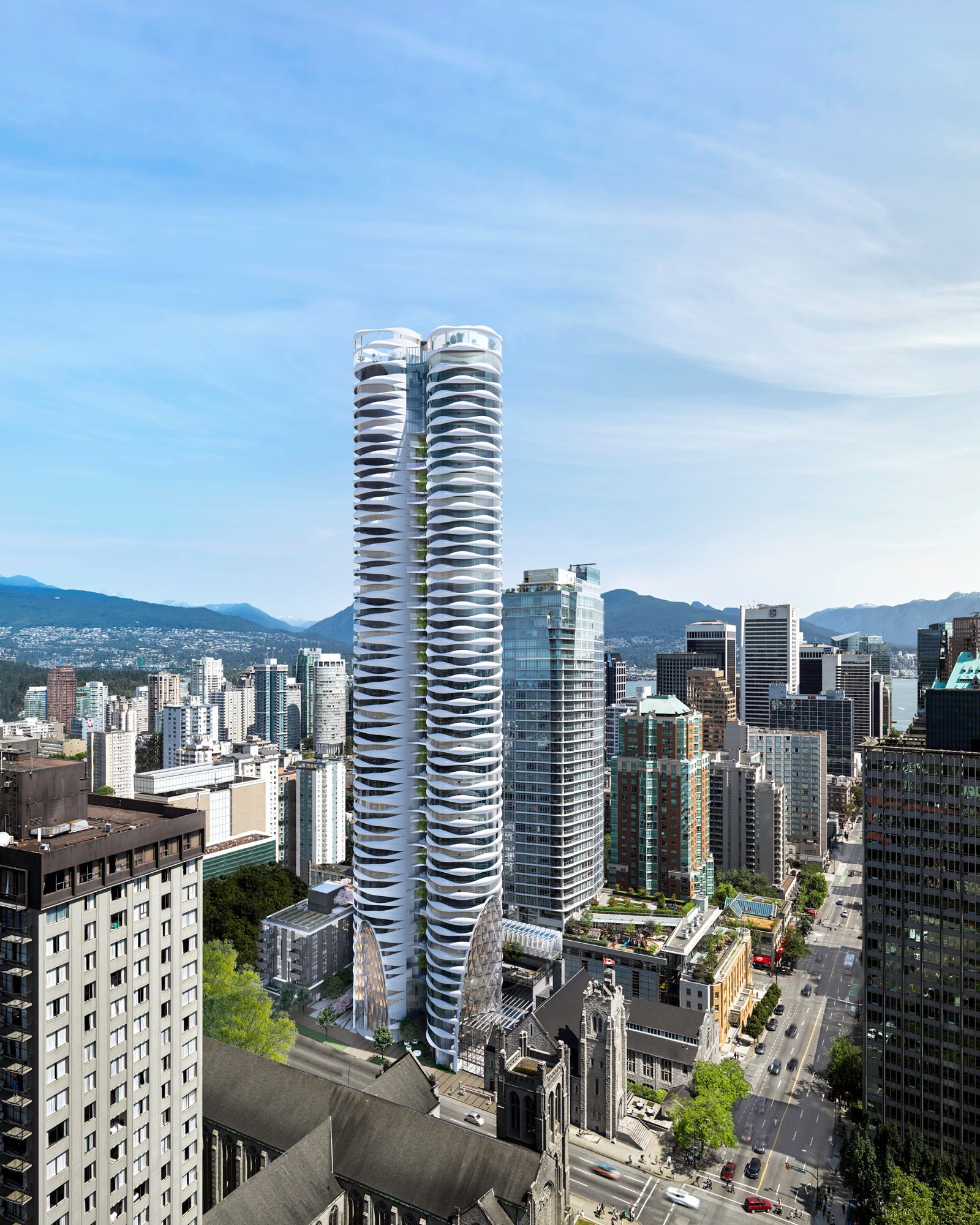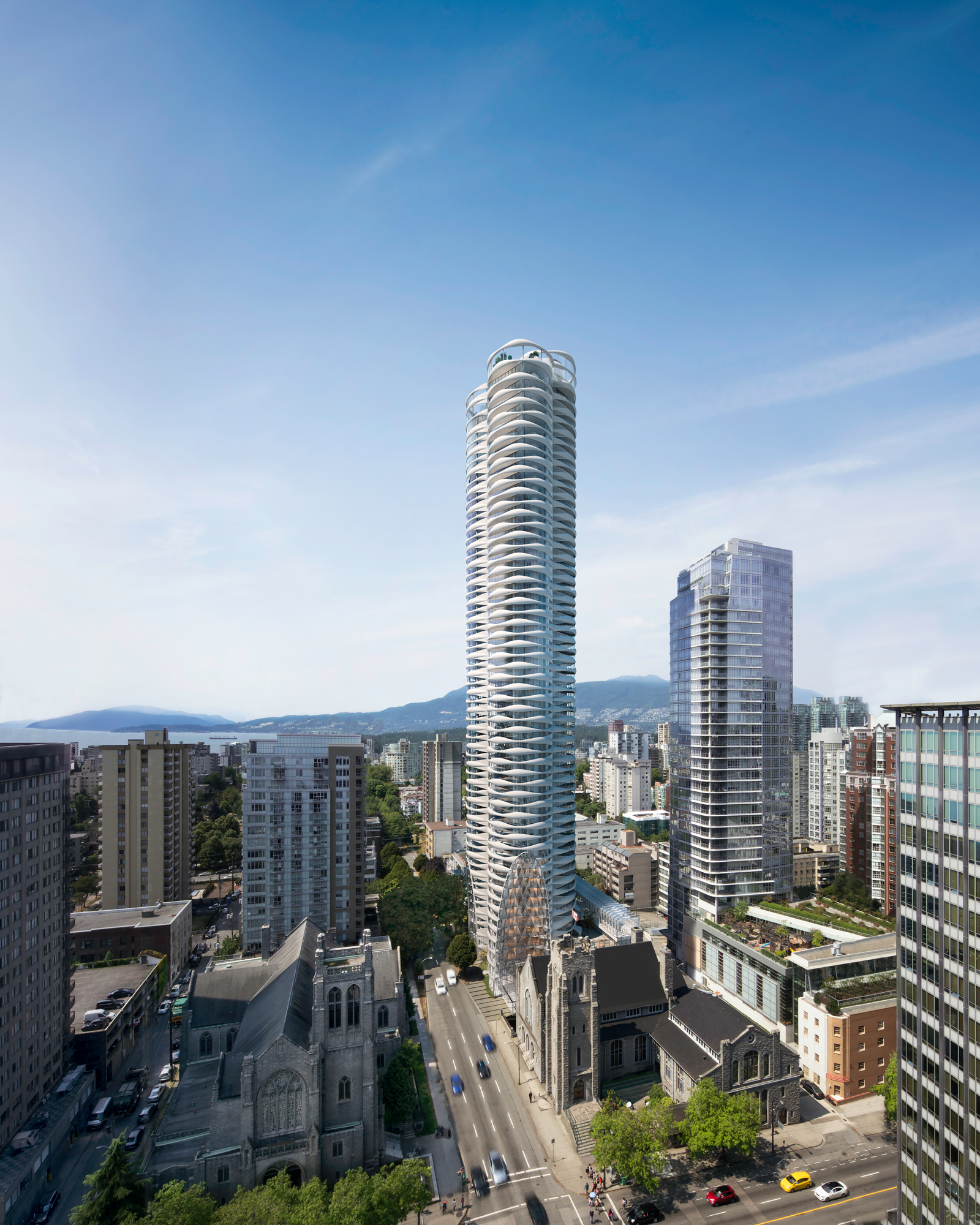 Westbank requested I write this disclosure statement:
Elliot Funt is not a direct representative of Westbank. Westbank is not liable for any modification or misrepresentation of the product offering. Dimensions, sizes, specifications, layouts and materials are approximate only and subject to change without notice. Interior square footage is combined with balcony square footage and included in total advertised square footage of the homes. Exterior walls and glazing, balcony configurations, fascia, guardrails, screens and facade panel locations are approximate and vary in area and extent depending on the home. Actual views may vary. Views are approximately estimated and cannot be solely relied upon. Please ask a sales representative for details. This is not an offering for sale. Any such offering can only be made by way of disclosure statement. E. & O. E.